Checking Accounts
We get it, you just want to manage your money without a lot of hassle.
That's why we keep our checking options simple!
Easy to access, easy to maintain
Includes Visa debit card
No minimum balance, no monthly service charges, no per-check charges
1st Rewards Checking
How easy is it to be rewarded? It's so easy, you'll earn rewards and interest just for satisfying three simple requirements. (And you're probably already doing them!)
Share Draft Checking
The convenience of a simple checking account, without the high costs that you have seen elsewhere. This is your basic checking account – money goes in, money comes out, life is good.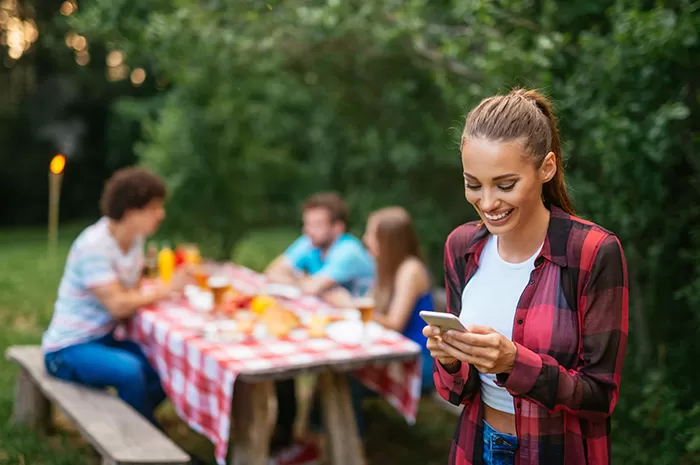 Rewards Checking
Boost your earning power with a 1st Rewards Checking account 1.
Get up to $20 in foreign ATM2 fees refunded per month
Earn a higher interest rate on balances up to $15,000
Earn a lower interest rate on balances over $15,000
Rewards earned when you satisfy three requirements monthly:
Post at least 15 debit card purchases to 1st Reward Checking monthly
Receive eStatements monthly
Receive at least one direct/ACH deposit to your account monthly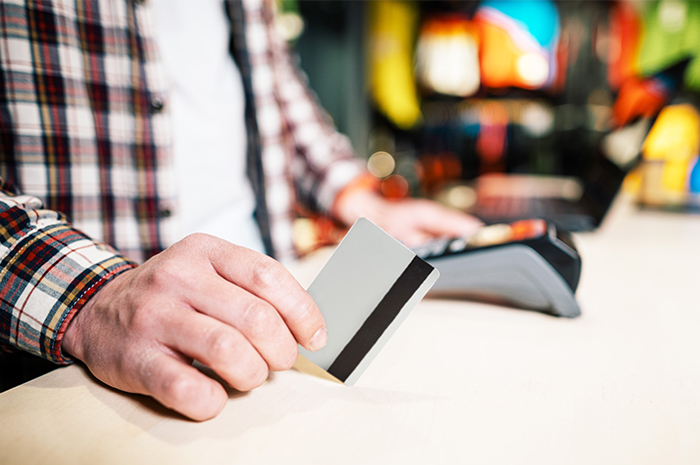 Debit Card
The power of Visa in the palm of your hand
Instant-issue debit card that you can use within minutes
YOU select your 4-digit PIN
Turn your card ON and OFF in Online or Mobile Banking for added security
Use your Debit Card with your PIN for purchases up to $3,000 per day 3
Five debit card designs to choose from
For additional monitoring, consider Visa Purchase Alerts4
Important Phone Numbers For Servicing Your Debit Card
Set Up Travel Notifications On Your Debit Card
Setting up Travel Notifications goes a long way toward making sure your card works flawlessly while you're away from home. Contact us a few days before you leave on your trip and tell us the dates and locations of your travel.
Ways to set up Travel Notifications:
Call 888-706-1228 during regular business hours*
Send a message within 1st CCU Anywhere Online or Mobile Banking*
Call the 24-hour cardholder services at 866-820-8787
Call the 24-hour phone number on the back of your card
*Notifications received at 1st CCU after business hours or on weekends will be added the next business day. For immediate assistance with travel notifications please use the 24-hour service options shown above.
To Select or Change Your Debit Card PIN
Call 1-866-985-2273 (for security purposes you must call from, or be able to verify, the phone number on file with 1st CCU)
Your Debit Card PIN may be changed once in a 24-hour period
Follow the call prompts to enter authenticating information, then enter your chosen 4-digit PIN
Your new PIN will be effective within a short time
1st CCU's ATMs
You won't be charged an ATM fee when you use your 1st CCU debit card in 1st CCU's ATMs
Sparta Branch Drive Up - 1000 W Wisconsin St, Sparta, WI
West Salem Branch Drive Up - 1410 W Hwy 16, West Salem, WI
Tomah Branch Drive Up - 220 Buan Street, Tomah, WI
West Salem High School - 490 N. Mark St, West Salem, WI
To Reorder Checks
You may order more checks within Online Banking, in the Mobile App, in person at 1st CCU, or order by phone at 888-706-1228.
To order within 1st CCU Anywhere Online or Mobile Banking please follow the steps below:
Log into 1st CCU Anywhere (Online Banking or the Mobile App)
Click to go into your Checking account
Select the "Order Checks" quick-access button. This button takes you to the online check ordering website.
The online check ordering website system will populate your account information if possible, or you can fill in the fields.
If the information populates for you please be sure to verify that it is correct. Follow the prompts to complete the check order.
When checking out, please pay special attention so that you are choosing the shipping option that is most timely and cost-effective for your needs.
If you need to make changes to your address or check style please contact 1st CCU for assistance by calling 888-706-1228.
Checking Disclosures
1 1st Rewards Checking is subject to account approval. Some restrictions apply. Rates shown are the most current published rates and could change at any time without warning. To qualify for the 1st Rewards dividend rates shown, as well as up to $20.00 in ATM refunds per qualification cycle, you must meet three account requirements: (1) Post at least 15 debit card purchases to your 1st Rewards Checking account monthly; (2) Receive eStatements monthly; (3) Receive at least one direct/ACH deposit posted to your account monthly. When your 1st Rewards Checking qualifications have not been met the dividend paid on the entire balance will be 0.05% APY and you will not receive ATM surcharge refunds. Debit Purchase transactions must post to and settle on your 1st Rewards Checking account during the calendar month in order to receive the Rewards. We post purchases to your account when we receive them from the merchant, and that may occur one or more days after the purchase date. Purchases that have been initiated but not posted as of the end of the cycle will not count as a qualifying transaction for that cycle (but will count in the following cycle when they post). Limit of one 1st Rewards Checking Account per member account. Business checking accounts do not qualify. If you close your 1st Rewards Checking account before the end of the calendar month (statement cycle) you will forfeit any ATM fee refunds. Limit of up to $20.00 in ATM refunds per qualification cycle. Statement and Dividend cycles are monthly. Fees may reduce earnings. Federally insured by NCUA.
2 A foreign ATM refers to any ATM that is not hosted by 1st Community Credit Union. 1st CCU has four ATMS, located at the Sparta drive-up, West Salem drive-up, Tomah drive-up, and West Salem High School. Any other ATM would be considered a foreign ATM.
3 Visa Debit Card Transactions: For purchase goods and services at Point-of-Sale (POS) at any business establishment where the Card is accepted, not to exceed $3,000 per day, subject to the available funds in your account.
Some restrictions may apply if you are performing transactions or cash withdrawals in countries or geographic areas experiencing high levels of fraud. Restrictions may include lower ATM limits ($205 per 24 hours at an ATM, including the ATM fee), lower purchase limits ($500 per 24 hours), or inability to pay at the pump in some states (you may be required to go inside to pay with the cashier in Florida, Georgia, Illinois, Michigan, New York, North Carolina). These restrictions are for security purposes to protect your accounts. 1st CCU also follows OFAC regulations regarding not allowing transactions with sanctioned entities.
Some debit card restrictions may apply whenever an ATM is in standby mode (temporary ATM withdrawal limit of $100) and/or during routine system maintenance ($1500 point-of-sale transacation limit), subject to available funds.
4 Actual time to receive Visa Purchase Alerts is dependent on wireless service and coverage within area. Alerts service may not be available in all areas. Gasoline alerts may not include purchase amount. Account activity qualifying for Alert service may vary by issuer. Additional restrictions apply.
What Our Members Are Saying
Go to main navigation