Why Home Mortgage Pre-approval is Best
If you're thinking about buying a new home, you might be wondering whether to get pre-approved for a mortgage. Getting pre-approval is actually the best way to go, for several reasons. First, it gives you an idea of how much money you'll be able to borrow from the lender. This will help you narrow down your search to homes within your budget. Second, having pre-approval gives you more negotiating power when it comes time to make an offer on a home. The seller will know that you're serious about buying and that you have the financing in place. So if you're thinking about buying a new home, be sure to get pre-approved for a mortgage first!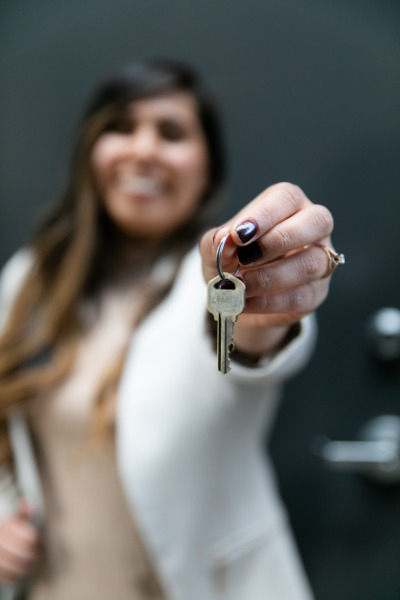 Mortgage Pre-Approval Gives You an Estimate
When it comes to purchasing a home, mortgage pre-approval is essential and can make the process of buying a house much easier. Pre-approval gives you an estimate of how much you are able to spend based on your financial situation. You don't want to waste time looking at houses out of your price range. Getting pre-approved allows you to confidently search for a place within your budget. Mortgage pre-approval also aids in streamlining the negotiation process with potential homeowners and speeding up the closing process. It's a simple step that can simplify the home buying process. Let 1st Community Credit Union help you determine your home buying budget.
It Helps You Know Your Range
Knowing what price range to look in for homes when shopping for your perfect house can save you time and make the whole process more efficient. Pre-approval for a home mortgage is the best way to make sure you know exactly what to expect and what you're able to afford. A pre-approval letter from 1st CCU will not only provide additional leverage during negotiations, it will also make sure that your mortgage rates are as competitive as possible! It's never been easier or faster to get pre-approved, so why wait? Submit an application at 1st CCU to get started. Make your dreams of homeownership a reality and put yourself in the driver's seat with a pre-approval today.
Make a Stronger Offer
Securing a mortgage pre-approval before you start shopping for a home can give you an extra advantage when making an offer. Sellers are more likely to take your offer seriously when they know that you have already been approved for financing and can follow through on the purchase. Pre-approval puts you in a stronger negotiating position and helps ensure that your offer isn't outbid by someone else who might not be able to secure financing. 1st CCU is dedicated to helping our members get pre-approved so that they can confidently move forward with their home buying journey. Contact 1st CCU to learn more about the process and get pre-approved!
Pre-approval Can Streamline the Process
Gone are the days of endlessly searching for a home without assurance that you'll be able to secure financing. Pre-approval from 1st CCU not only tells you what your budget range should be; it also helps streamline the homebuying process overall. You no longer have to worry about wasting time on homes that you may not have been able to afford; with pre-approval, you can rest assured that you're looking at properties within your price range. Additionally, since the lender has already taken a look at all the pertinent information, if you find a property and decide to make an offer, there's less time between making an offer and closing on it – making pre-approval the best choice!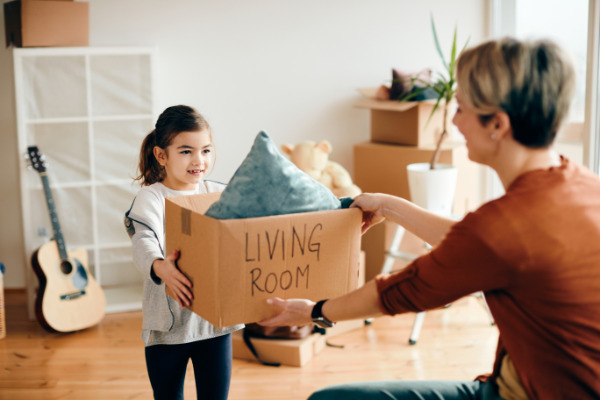 Get Started On The Path To Homeownership Today!
There is no better way to begin your journey to homeownership than to get pre-approved for a mortgage. Pre-approval helps you understand exactly what kind of loan you can expect and the amount you are approved for, regardless of any changing market conditions. This will give you peace of mind as you start shopping for your dream home or investment property knowing that you have the right financing in place. With this solid foundation, you can make sure all other aspects of the home buying process go as smoothly as possible. So don't wait—get started on the path to homeownership today by getting pre-approved for a mortgage!
Getting the keys to your new home isn't out of reach, it just takes the power of planning. Let us help you with pre-approval. If you're looking to buy your first home, ask a 1st CCU Mortgage Loan Officer about the 1st Time Home Buyer program, in which qualifying 1st-time buyers receive a free lawnmower at closing.
Let us help you reach that home buying milestone with simple, easy home loan pre-qualification from 1st Community Credit Union in Sparta, West Salem and Tomah.
With pre-qualification on a home mortgage loan, before you know it, you'll be hanging up decor that says home sweet home. Contact us at 1st CCU today!
« Return to "Blog"
Go to main navigation