What You Need To Know About Mortgage Pre-Approval
If you feel ready to buy your own place and are considering getting a mortgage, there's one thing you should do first. Mortgage pre-approval is a great and quick way to determine how much you can borrow to purchase the home you want. Your lender will check and review your financial details, including your income, assets, and credit score, to find loan options you could be qualified for.
Once you're pre-approved, you might be asked to provide documents like bank statements or pay stubs as proof of income. During this process, you'll find out the maximum amount of mortgage you'll qualify for, how much your monthly payments might be, and what your interest rate would be.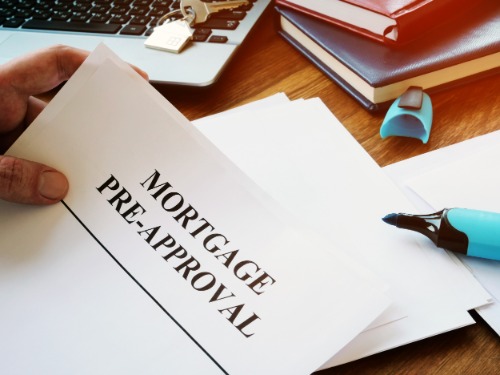 Why Is Mortgage Pre-Approval Important?
Getting pre-approved allows you to set a total house-hunting budget, which can help you better balance your finances. When you are aware of how much you can afford, it will be easier for you to shop mortgage rates and find the best deals. In addition, you'll have more confidence in making an offer to a seller because a pre-approval shows that you are a serious homebuyer.
Furthermore, a seller would want an assurance that you'll complete your purchase of the property. Showing them your pre-approval letter will give you a competitive advantage over other buyers.
How Do You Get Pre-Approved?
Once you've made the decision to buy a new home, get pre-approved for a mortgage. To start the pre-approval process, here are some steps you should do:
Collect Relevant Documents
Gathering all the relevant documentation is essential to the pre-approval process. This includes your proof of income, employment verification, proof of assets, credit history, identification, and debt-to-income ratio. Your lender or loan officer will review them to provide you with a loan estimate, which you will typically receive within 3 business days.
Get Your Credit Score Checked
You can give your lender permission to obtain your credit report so they can assess it. Although inquiries from loan officers might cause your credit score to drop slightly, they won't significantly hurt your credit.
Receive Your Pre-Approval Letter
Once you're pre-approved, make sure to secure the pre-approval letter that your lender will provide. Most real estate agents would want to see this document before they start showing you houses. This will prevent them from presenting properties that aren't within your budget.
You can also show the pre-approval letter to the seller when you make an offer. It will work as proof that you won't have problems financing the amount you're promising to pay.
Get Expert Help From Us Today
If you need guidance on purchasing your dream home, our mortgage experts at 1st Community Credit Union are here to help. We can tell you about the current mortgage rates and terms, as well as advise you in finding the right options for your budget. You can get started today, it's as easy as clicking the "Apply Now" button on our website and answering a few simple questions.
« Return to "Blog"
Go to main navigation