The Benefits of Online and Mobile Banking
For years, banking was the same. Deposit checks at your nearest financial institution's branch. Withdraw cash from an ATM. Receive bills in the mail and send them a check for the amount you owe. But the Internet has changed all that. Managing your finances has become so much easier, now that you can do it online or on a mobile device.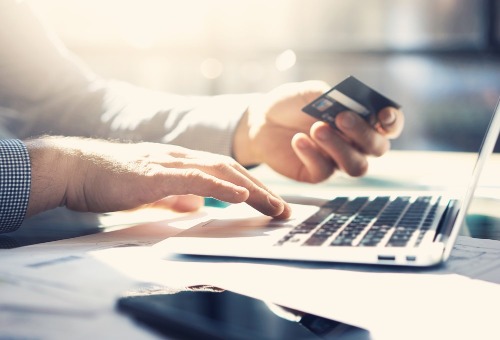 Online Bill Paying - Rather than receiving a bill in the mail, sending a check back, and hoping it gets there on time, an online bill paying portal through your credit union lets you pay each of your bills instantly, at the touch of a button. Enter in the amount you owe, and hit, "Pay," and the money is automatically sent from your account to the institution you owe. For certain bills that are the same every month, you can even set it to deduct the money automatically.
Money Transfers - Maybe you have two accounts, and need to move money from one to the other. Maybe you have a client who needs to pay you, or a vendor you need to pay. Maybe you just want to send money to a friend. With regular banking, you had to write a check and wait for it to clear. Now, you can do an online transfer, either directly through your financial institution, or through a secure third-party service connected to your account, such as PayPal or Venmo.

Deposits - Most employers now offer direct deposit, where your money is sent to your account automatically each pay period. But even when you do get a paper check, you don't have to go to the credit union and wait in line to deposit it. Just take a photo of the front and the back through your mobile banking app, and the money goes in your account automatically.

Freedom and Flexibility - Most credit unions today offer both an online option as well as physical branches you can visit. This provides the freedom of managing your accounts any time, from anywhere, with the option to choose whether or not you want face-to-face assistance at a branch location. Want to add a secondary savings account to put money aside for something special? Open a secondary account online from home on the financial institution's website. Sunday is the only day you have time to apply for a loan? Apply online from the comfort of your home.

Going Paperless - How much mail do you get from your bank? Monthly statements, notices of important goings on, special offers, etc. All that paper just clutters your home, or gets thrown away. With online banking, you can choose to receive all of these communications through email, or through an online portal on the bank's website, rather than receiving paper mail. Not only does this make everything a lot easier to organize and keep track of, you can lower your carbon footprint significantly by reducing the amount of paper produced, printed, and sent to you. The energy used to access your email is much less than it is to send mail by post—an important consideration as we continue the fight against climate change.
These are just a few of the benefits that online banking and mobile banking can provide you. It's easier, it's more convenient, it saves you money, and it's better for both you and the environment. What more could you ask for? Find out more about 1st CCU's Online and Mobile Banking, we think you'll love it. Or contact the team at 1st Community Credit Union today to learn more about how online banking can benefit you.
« Return to "Blog"
Go to main navigation