Stretch Your Budget: Simple Ways to Save Money and Savor Life
Stretch Your Budget: Simple Ways to Save Money and Savor Life
With rising inflation and high interest rates, it can be difficult to make your money go these days. Even before you start to feel a pinch, be financially wise and adopt smart strategies to stretch your budget and make every dollar count. The following are some simple yet effective ways to save money while still enjoying life. From planting a garden to preparing homemade meals and exploring creative cooking ideas on YouTube, these tips will help you stretch your budget and discover the joys of frugality.
Test Your Green Thumb
One of the most fulfilling and cost-effective ways to stretch your budget is by planting a garden. Growing your own fruits, vegetables, and herbs can significantly reduce your grocery bill while providing you with fresh, organic produce. Even if you don't have a backyard, you can utilize containers or small pots on your balcony or windowsill. Gardening not only saves you money but also gives you the satisfaction of cultivating your own food and connecting with nature. If you have limited space or feel overwhelmed at the prospect of starting a garden, check out Freedom Gardens - a "community driven platform reconnecting people to growing food" whose vision is to help communities "to grow thriving edible gardens to support their physical and mental health.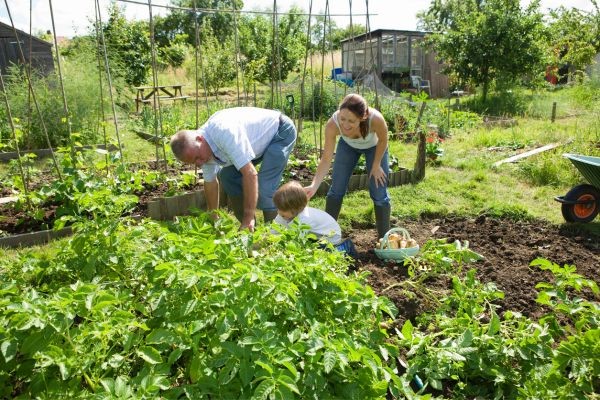 Eat at Home
Dining out or ordering takeout frequently can quickly drain your wallet. By planning ahead and preparing meals at home, you can save a significant amount of money. Plan your meals for the week, create a grocery list, and purchase ingredients in bulk to save even more. Additionally, cooking at home allows you to control the quality and nutritional value of your meals. With countless recipe websites and cooking apps available, you can explore new dishes and experiment with different flavors without breaking the bank.
Soda Swap
If you're a fan of carbonated beverages, consider switching from brand name sodas to generic alternatives. Generic store brands often offer similar taste and quality at a fraction of the cost. You can also consider drinking more water or making homemade flavored drinks using natural ingredients. Cutting back on sugary beverages not only saves money but also promotes better health. By making this small adjustment, you can make a positive impact on your budget while taking steps toward a healthier lifestyle.
Take Advantage of Sales
When you come across a good sale on bread, meat, or other perishable items, take advantage of it by buying extra and freezing them for future meals. Freezing food preserves its freshness, and by buying in bulk during sales, you can save money in the long run. Divide the purchases into smaller portions and store them properly in the freezer, ensuring they remain usable for an extended period. This simple practice will help you maintain a well-stocked pantry and reduce your reliance on more expensive last-minute grocery runs.
Struggle Meals
When money is tight, it's time to get creative with your meals. YouTube is an incredible resource for finding recipes that maximize inexpensive ingredients and deliver delicious results. Search for "struggle meals" or "budget-friendly recipes" to discover a wealth of content created by talented home cooks and chefs who specialize in making tasty meals on a budget. Although the urban dictionary defines struggle meals as "a cheap meal/snack bought at the store usually eaten by broke college students" (think 3 am pizza and ramen), these videos often provide valuable tips and tricks for everyone to stretch your ingredients and elevate the flavors of simple dishes. Exploring new recipes will not only save you money but also introduce you to exciting culinary adventures.
Conclusion
Stretching your budget doesn't mean compromising on quality or enjoyment. By implementing these simple yet effective strategies, you can save money without sacrificing the pleasures of life. From growing your own garden to preparing meals at home, these budget-stretching techniques empower you to take control of your finances while discovering new skills and flavors. So, embrace the frugal mindset, explore the wealth of resources available online, and enjoy the satisfaction of making every dollar count. And if you need a reliable bank in Sparta, West Salem, Tomah WI, or surrounding areas, contact 1st Community Credit Union. We put member service 1st and make affordable solutions easy.
« Return to "Blog"
Go to main navigation