Should You Refinance Your Car Loan?
Are you dissatisfied with your current car loan? Perhaps it is time to talk with lending experts and start refinancing your car. The concept behind auto loan refinancing is straightforward: you take out a new loan to pay down the balance on your old one.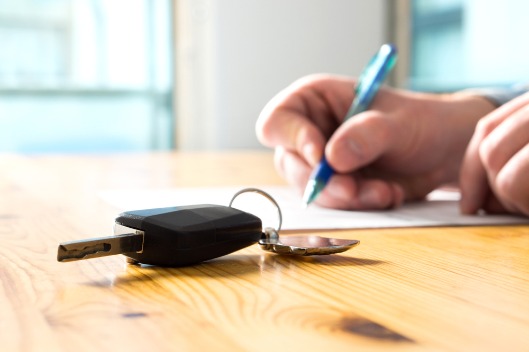 If you have trouble paying your bills because of an extremely high interest rate or monthly payment, refinancing may be the answer. Continue reading to decide if now is the right time to refinance your auto or recreational vehicle loan with 1st Community Credit Union.
If You Can Find a Better Interest Rate and Lower Monthly Payment
You should consider refinancing your car loan if you can find a deal that will reduce your interest rate. If you had no credit or low credit before, it is worth looking into refinancing your auto loan after a few years to see if you can get a better deal. Your credit score may have improved to the point where you are now eligible for a lower interest rate.
With a lower interest rate, you will be able to pay off your loan faster or lower your monthly payment while keeping the same repayment schedule. In either case, you'll pay less over the loan's life.
When Your Credit Score Has Improved
Like other loans in the markets, your credit score is also crucial when applying for a car loan. That is because auto lenders sort applicants by credit categories. If your credit ratings have improved since you purchased your last vehicle and you have made on-time monthly payments, you may qualify for a lower interest rate. Hence, a lower interest rate will save you money over the life of your loan.
Better credit scores can help lenders determine if you could pay off your loan. If so, they may offer you a lower rate. Having an improved credit score would be the perfect time to refinance your car loan.
When You Want To Extend the Auto Loan Term
An expensive event, such as having a baby, unanticipated medical bills, or a natural disaster, can force you to cut your regular expenses. For these reasons, you may choose to refinance your car and prolong the term of your loan.
Extending your loan term also means having a cheaper payment. Take note that your monthly payment is reduced when extending the length of your auto loan, but it also raises the amount of interest you'll pay over time. It also works the other way around. So, if you shorten the period, your monthly payment will increase while your overall interest payment will decrease.
Contact Us for More Information About Car Refinancing
If you have more questions about refinancing your car loan, our local lending experts at 1st Community Credit Union in Wisconsin will be happy to assist you. We loan options that fit your budget. Apply now to get started!
« Return to "Blog"
Go to main navigation