Should I Refinance My Mortgage?
A mortgage is a way to purchase a home without having to pay cash up-front. You are also given a set amount of time to pay back the loan with interest. Until then, you don't fully own your home. Meanwhile, refinancing a mortgage is a whole different thing. It is the act of rolling over your current mortgage into a new home loan.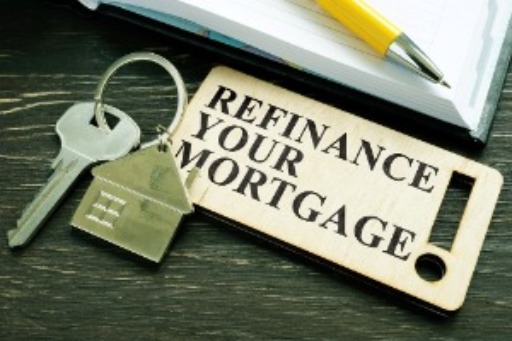 The benefits of a mortgage refinance vary from borrower to borrower, but it usually serves the purpose of shortening the mortgage's term or lowering the payment. After assessing factors such as credit, tax, and return history, the mortgage lender presents you with several options to lower your monthly dues. That alone should already convince you to refinance your mortgage. Here are more key reasons:
To Secure a Lower Interest Rate
Technically, refinancing is a good idea because it can reduce your interest rate. While lenders would often say 2% is ideal, 1% can also make a big difference. This serves a dual purpose: it helps you save money and lessen the size of your monthly payment.
To Shorten the Loan's Term
Once interest rates fall, homeowners have the opportunity to refinance an existing loan with another one. While the change in the monthly payment isn't evident, you can have a significantly shorter term, which means you can settle your payments earlier.
To Prevent Monthly Payments From Increasing
If you currently have an adjustable-rate mortgage (ARM), it's possible to refinance to a fixed rate loan to lock in your rate for the rest of the mortgage. This means you don't have to worry about sudden spikes in monthly payments during your term.
To Borrow Money in a Cost-Efficient Way
Mortgage interest rates tend to be lesser in scale compared to other types of loans. They're also tax deductible, which makes them one of the practical options for borrowing money. For example, cash-out refinance allows you to borrow against your home equity to obtain funds for any purpose. You'll get a check at closing with the amount added to the mortgage principal you owe.
To Get a Better Mortgage Rate
This is perhaps the most common reason why people consider refinancing. One thing to remember is that mortgage rates are never the same between borrowers. It depends on the lender and can either be fixed or fluctuating with a benchmark interest rate. Mortgage rates also depend on the credit profile of borrowers.
Mortgage rates have the tendency to rise and fall and can affect the homebuyer's market. If the rates have fallen significantly since taking the loan, it's possible to save money by refinancing your mortgage into a new home loan at the current rates.
Get Credit at a Fair and Reasonable Rate From Experts Who Care
If you're looking for friendly and personalized credit services, then consider applying for a 1st CCU mortgage loan. It could be the best financial decision you'll ever make. Contact 1st Community Credit Union for more information.
« Return to "Blog"
Go to main navigation