Saving for Retirement is Easier than You Thought - Get Started in 4 Easy Steps
The Importance of Retirement Planning
Retirement is the finish line of your career when you enjoy the fruits of your labor. Achieving a comfortable and secure retirement requires careful planning and disciplined saving. It's easy to put off retirement or assume that it's a complex process; However, saving for retirement is easier than you think. Whether you're just starting to think about retirement or looking for ways to enhance your current retirement plan, you're in the right place. This 4-step guide shows how saving for retirement can be simpler, more achievable, and more rewarding than you might imagine.
Step 1: Set Clear Retirement Goals
Setting a clear goal is a foundational step in achieving a secure retirement plan. Consider these components of your personal retirement goal.
Retirement age - What age do you want to retire?
Retirement expenses - What will you be paying for in retirement? Consider essential expenses like food, housing, healthcare, transportation as well as leisure activities and travel.
Inflation - While adding up your retirement expenses, it's important to take inflation into account. Try using a free retirement inflation calculator online to help you estimate added expenses.
Lifestyle - What type of lifestyle do you want to be living when you retire?
Unexpected expenses - It's important to consider unexpected expenses from things like injuries, health issues, natural disasters, and economic turmoil.
Social Security & other incomes - While planning for retirement, you not only have to consider your expenses but also the income that will be available.
Step 2: Create a Retirement Budget
After considering the components of your retirement goal, the next step is creating a retirement budget. This step is all about calculating the estimated amounts that you're going to need to save based on your retirement goals. This will help you decipher if your retirement goals are in line with your savings. Creating a retirement budget can be difficult to do on your own. Contact 1st Community Credit Union to help guide you in creating a retirement budget that makes sense for you and your goals.
Step 3: Choose Retirement Account(s)
The types of available retirement accounts depend on your employers and/or banking institutions. Take the time to understand the different options available before making a decision. If you have access to employer-sponsored plans, they often provide valuable benefits including contribution matching (which is essentially free money). If you don't have access to employer-sponsored plans or if you are looking to diversify your retirement savings, look into savings accounts offered at your financial institution. At 1st Community Credit Union, we offer a wide variety of savings accounts including Traditional and Roth IRAs.
Step 4: Automate
Once you have your retirement plan in place, to make it easy to stick to the regime you should automate your savings. Talk with your employer to set up direct deposits so a portion of your salary automatically gets deposited into your retirement account before you can even see the paycheck. You can also talk with your financial institution or retirement provider about automated investment plans that allocate your savings into a diverse portfolio of investments. As you continue to automate your savings, monitor your accounts and increase your contributions over time. As your income grows, so should your allocated retirement savings.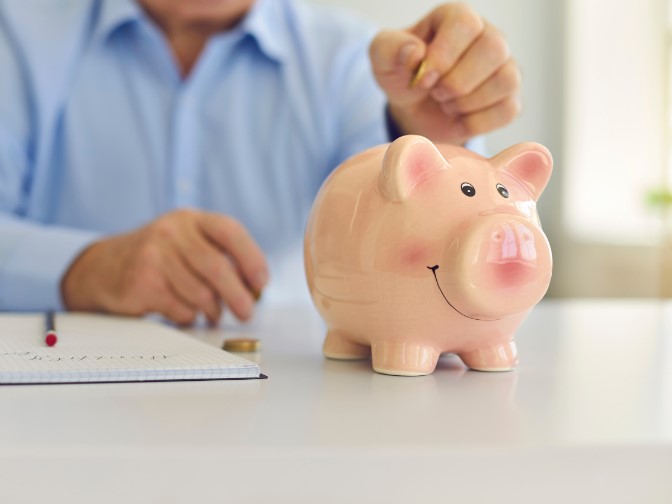 Start Saving Today
You're never too young to start saving for retirement. Planning for retirement may seem complex, but with dedication and the right strategies, you can secure a comfortable and worry-free retirement. Contact us at 1st Community Credit Union and set up a meeting at our Sparta office, West Salem office, or Tomah office. Saving for retirement starts today!
« Return to "Blog"
Go to main navigation