Managing Debt and Borrowing Responsibly
For many people, managing debt and borrowing responsibly is a part of making a household budget balance out. When used properly, credit and loans can be excellent tools to help you get the major purchases you need or acquire an investment in assets such as education or real estate. There are various types of debt and they won't always result in the same outcome. The kind of debt that does not invest in anything can be both a short and long term burden.
No matter how much or what type of debt you take on, you need a plan to pay it back. The quicker you pay it off, the less you'll end up paying on compounding interest. A bit later on, we'll take a look at proven payment strategies.
Responsible Borrowing
It is important to practice responsible borrowing when taking out loans. Unless you have the financial resources to pay off a loan right away, make sure that you understand all of the terms before signing a contract. Auto loans, car loans, and home loan mortgages are some of the most common types of borrowing. It is important to assess your financial situation before taking out an auto loan or car loan to make sure that you can afford the payments over time.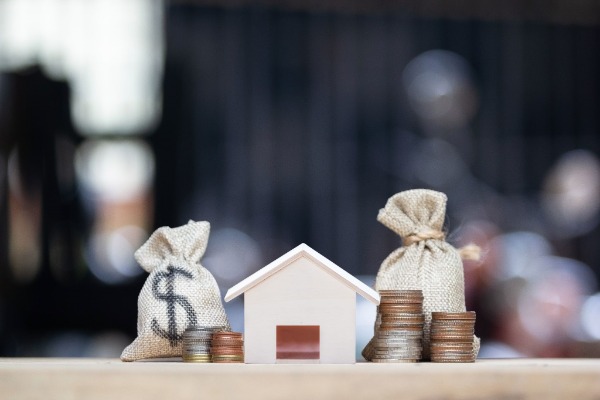 Home Mortgage Loans
When taking out a home mortgage loan, it is essential to understand the long-term implications of the loan. Home mortgage loans generally come with higher interest rates than other types of loans, and may span over many years. To ensure that you are borrowing responsibly, make sure that you have a full understanding of all associated costs before signing any contracts.
Understanding The Costs
Good credit and debt management is incredibly important in taking out loans. A good credit score and healthy debt-to-income ratios will allow you to access better loan terms, including lower interest rates and potentially more favorable repayment options. Before taking out any type of loan, make sure that you are confident that you can afford the payments over time and understand all of the associated costs. Borrowing responsibly is the key to successful loan management.
Proven Payment Strategies
Though your debts may be different from your neighbors, there are two proven ways to manage your loans. Before choosing a method, consider your financial situation. For maximum effectiveness, it's best to stick with a method once you start.
-Debt Snowball
This method prioritizes each of your debts by size. First make the minimum monthly payment on all of your debts, then use any remaining money to pay off the smallest balance first. Continue paying as much as your budget allows month after month until that debt is paid off. Once your smallest balance is paid off, apply that payment amount to the next smallest loan in addition to the minimum monthly payment until that too is paid off. As each debt gets down to zero, your payment snowball increases, and you get out of debt faster. Continue this until you're debt free.
-Debt Avalanche
Similar to the debt snowball method, this plan focuses on the debt with the highest interest rate. Make your minimum monthly payment of each balance and throw every dollar you can at the balance with the highest interest rate. Once you've paid that off, jump to the next highest interest rate, continuing the process until you're debt free. You'll pay off debt more quickly and reduce overall interest rates.
Remember, borrowing money should always be an informed decision. Knowing your financial situation and understanding all of the terms of a loan are essential to responsible borrowing. With good credit and debt management, you can ensure that any loans taken out will be manageable and beneficial in the long-term.
If you have questions about borrowing responsibly, credit or debt management, it's best to speak to an experienced and qualified financial advisor, like the people at 1st Community Credit Union in Sparta, West Salem and Tomah. Together we can set you on a path to safely utilize financial tools, like home mortgage loans and auto loans. Just contact us! Let 1st CCU be your partner in responsible borrowing.
« Return to "Blog"
Go to main navigation