Job Interview Tips That Can Land You a Job This January
January often signifies a fresh start for all. If you're thinking of changing jobs or careers, there's no better time to move than the New Year. For those who are taking their chances in the job market, don't wait until the festivities are over. Start preparing your path toward a greener pasture now.
But where do you even start? The first and probably most important thing you need to do is to practice for your job interview.
Review What's in Your Résumé
Go over all the pertinent information in your résumé before your interviews, such as your work history and skills. When you know your strengths, you can confidently answer the questions that will be thrown your way by the hiring manager even when you're nervous. Don't forget to point out how your skills will add value to the company. This can make a good impression on recruiters and might increase your chances of landing a job.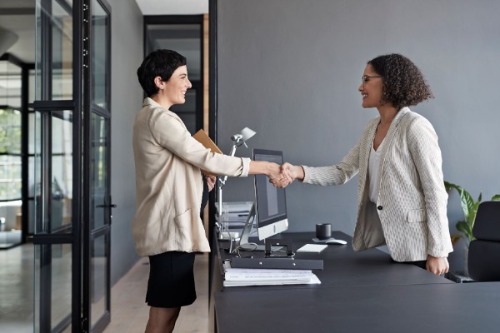 Familiarize Yourself With the Company
It's essential to know if the company you're applying to is a good fit for you. Before they call you in for an interview, make sure you've done your research. Browse their website or official social media pages to learn about their work culture, goals, and values. This will give you an idea of how you can pitch yourself as a valuable team member once you get hired.
Prepare Questions To Ask During Interviews
Hiring managers prefer those who ask questions during interviews. This gives them the impression that you're highly interested in the position you're applying for.
Prepare at least five things you want to know about the company, preferably those that can't be found on their website or official accounts. This keeps the discussion engaging and allows you to set your expectations about your potential employer.
Do a Mock Interview
It's not always easy to talk about yourself. But as the saying goes, practice makes perfect. To ensure things will go as smoothly as possible, it's advisable to do a mock interview before meeting the hiring manager of the company you're applying for.
Research commonly asked questions in an interview and practice answering them out loud with someone. This trains you to think fast and articulate your thoughts better, even when you're under pressure. At the same time, it allows you to practice schooling your emotions and body language, so you won't feel nervous when you're talking to a potential employer.
Take a Leap With 1st Community Credit Union
More than preparing for a job interview, you also need to build emergency funds before you embark on your new journey. Let 1st CCU be your partner in achieving your career goals. Contact us to learn about our financial solutions.
« Return to "Blog"
Go to main navigation