How to Buy Your Next Car When Inventory is Low
Recently, the market has shown low numbers of new and used vehicles available for sale. This can be attributed to low-interest rates, consumers running on stimulus and tax refund money, and the pandemic's uncertainty with supply chains, among other factors. If you are planning to shop for a new set of wheels, doing so can be a lot more challenging than usual. You might not find the car you want in your local dealership.
In addition, car prices are on the rise due to the downward trend of inventory numbers. To help you find the right vehicle, 1st Community Credit Union introduces AutoSMART.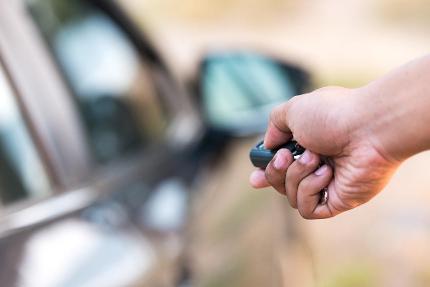 What Is AutoSMART?
Although you may not find the car you want at your local dealership, the good news is that you can find and purchase at other stores through your computer or phone. AutoSMART offers a convenient way to help you find your next set of wheels. With this tool, you can search dealership inventories all over the country in the comfort of your home. This means you no longer have to drive to multiple car lots to look for a suitable auto.
How Does It Work?
With AutoSMART, finding the right car can be as easy as entering your zip code and selecting the type of vehicle you're looking for. You can narrow down your choices by mileage, year, and price range using the tool's search filters.
If you can't see the automobile you want within 5 miles of your zip code, move the slider bar to widen to a full nationwide search. After that, you can sit back and browse the current inventory that matches your vehicle preference. Once you find a car you're interested in and need more information on it, simply click the "Contact" button to send a message to the dealership where it is offered.
AutoSMART will also help estimate your monthly payments. You can also get your financing approved through this tool, so everything is taken care of when you walk on to the car lot to drive your new vehicle home.
Financing With 1st Community Credit Union
Purchasing a vehicle used to be an all-day activity. It's a tedious process that starts with driving to your auto dealer, selecting a car you want, haggling over the price, and filling out a lot of paperwork. Then, you have to go back and forth between your dealer and credit union with your payment in hand.
To avoid that, 1st Community Credit Union and Credit Union Direct Lending (CUDL) collaborated to bring AutoSMART to improve your auto-buying experience. We made financing a car so much easier. You just have to decide on the make and model of the vehicle you want through the AutoSMART website. After that, simply visit the participating dealership where the vehicle is located.
Once you're there, apply for 1st Community Credit Union's low-rate auto financing through the CUDL system. You can get approved on the spot without needing to visit your credit union branch. All the paperwork is taken care of electronically, so all you have to do is drive your new car off the lot.
Drive Home Your Dream Car Today
If you're planning to buy a car without all the hassle and stress that comes with the auto-buying experience, call us at 1st Community Credit Union in Wisconsin. Through our easy auto financing program, you can avoid the typical hassle of car buying and save that time for enjoying your new ride.
« Return to "Blog"
Go to main navigation