Free Trial Offer? More like FEE trial offer!
It's natural for our ears to perk up with we hear about a sensational new product, and even more so when they are offering a Free Trial.
Many consumers are eager to take advantage of a free product trial offer but unfortunately they wind up falling victim to fees. The "Free Trial" trick deceives consumers daily by hiding the specifics within the teeny tiny fine print, which can result in enormous shipping fee charges, making it nearly impossible to cancel the trial, or a hopeless pit of unexpected spending. Whether it's a secret subscription or a furtive fee, these free trials do not always end up being as "free" as you originally hoped, liked or anticipated.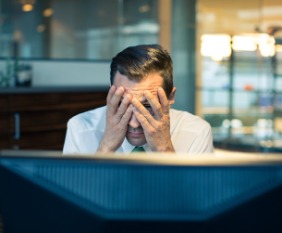 Be smart about these "special" offers and follow these tips before you take the plunge:
Research The Company. By doing a little investigating, you'll be able to see how credible the company really is. Read some reviews. Hear what others have to say. This will allow you to know if you're hitting a home-run success or a strike-out scam.
Read The Terms And Conditions. This is a common mistake made by many prior to purchase. Hidden in the depth of legal jargon and mumbo-jumbo lies the root to your problems. Make sure you do not just sign off or give away your information before reading the fine print.
Beware Of Pre-Checked Boxes. Companies will sometimes "help" you by checking boxes automatically. This grants them permission to sign you up for other programs or products - even if you do not want them or do not know about them. So when you see a box, make sure it's not checked unless it's something you chose or want.
Mark Your Calendar. By being proactive and knowing when your free trial subscription ends, you'll be able to cancel the offer before it rolls into the unwanted and unfortunate not-so-free year-long commitment.
Know How To Cancel Your Subscription. Although this may sound elementary, it is a very important fact to know. Whether it's a limited time frame for cancellation or just a convoluted conundrum, make sure you know exactly how to end the trial.
Read Your Credit And Debit Card Statements. Frequently check your statements to know if there is a strange charge on your accounts. If you see something strange, call the company to hash out the situation. If that doesn't work, call your card issuer and dispute the charge.
Make sure you're not flooded with secret bills and unwanted trial continuations. Be smart and be aware of the logistics behind every free trial you subscribe to because, before you know it, that free trial won't be so free anymore.
« Return to "Blog"
Go to main navigation