5 Ways to Get Out of Debt
Eliminating your debt gives you more choices and allows you to take back control of your finances. However, getting out of debt is usually much easier said than done. It takes discipline and attention to detail, but it can be done if you create and follow a plan. Below are just a few ways you can start your journey to becoming debt free.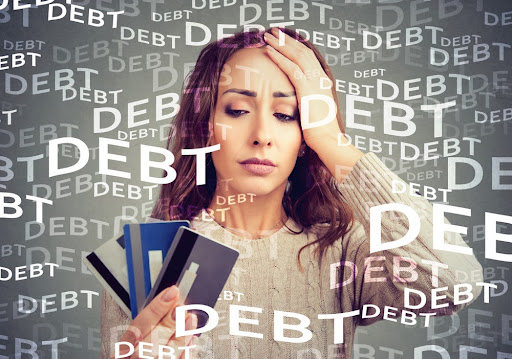 Track your spending. If you don't know where your money is going, it's difficult, if not impossible, to eliminate excess spending and put that money towards paying off your debt. Take a good look at your spending by logging every dollar you spend for a couple of weeks. Then, take a good look at your log and see where you can make some positive changes. When you've identified those areas, make a monthly budget and vow to stick to it.
Stop spending on credit. It may seem obvious, but you'll have a difficult time getting out of debt if you don't keep adding to the total. If you have little self control, you may want to cut up your cards or hide them in the freezer (where you can't use them until they thaw). It's not a good idea, however, to close your accounts as that can have a negative effect on your credit score.
Eliminate excess spending. Most households spend money on things they don't really use. This could be subscriptions to online publications or streaming services that you rarely, if ever, use. According to a recent study by Waterstone Management Group, the average American household spends $237.33 a month on subscription services, including things like Netflix, Amazon Prime, a New York Time digital subscription or weekly food or beauty box. While these services can be convenient, they are usually charged automatically to your debit or credit account and can become a big draw on your finances over time if you aren't using all the services you pay for.
Use the snowball method. Another popular method of paying off your debt is to use the "snowball" method. To do this, you pay the minimum payment on all of your debts except one, usually the one with the lowest balance. On that one, you pay at least double the minimum payment required. When you've paid off that bill, you move on to the next lowest, etc.
Renegotiate your credit terms. Armed with your new budget and debt reduction plan, you may be able to renegotiate the terms of your existing debt. Banks and other lenders are generally willing to work with debtors to help them be able to pay back what they owe. This may lead to a lower interest rate, a reduction in the total debt or a longer period of time in which to pay the loan off.
1st Community Credit Union wants to help you manage your money more responsibly. We've been helping Wisconsin residents with their financial needs since 1961.
« Return to "Blog"
Go to main navigation