5 Tips to get a Head Start on Summer Vacation Planning and Budgeting
Summer's almost here and that means it's time to start planning your family vacation. But before you hit the road, make sure you prepare by budgeting and organizing ahead of time. After all, summer is supposed to be stress-free! At 1st CCU, we thought we'd offer 5 easy tips for getting a head start on planning and budgeting for a successful summer getaway. It's one way to help you experience an unforgettable summer escape without breaking the bank. So sit back, relax and read on…
Research Destinations, Compare Rates
You've been dreaming about your next vacation since your last vacation. You've thought of a few places you'd like to take the family and you've done a little googling to see what's out there for attractions and activities. Now it's time to dig a little deeper. For each possible destination, compare rates and look for discounts and packages to get the most bang for your vacation buck. Weekdays may be cheaper than weekends. Certain times of the season may have a better price. If you're flexible and not afraid to put your research hat on, you can find the perfect vacation that fits your budget and your expectations.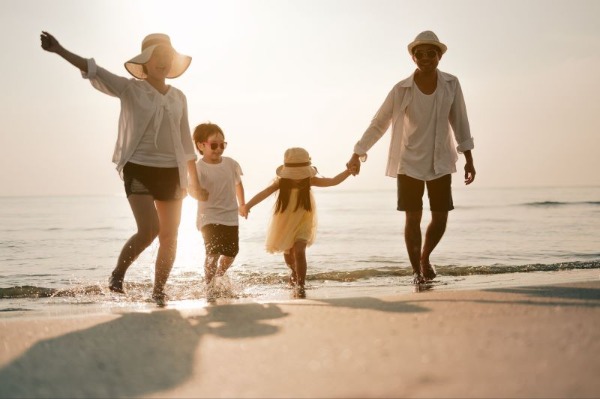 Set a Realistic Vacation Budget with Potential Costs
Setting a budget can seem like a daunting task, but with a little bit of planning and discipline, it can be the key to a successful vacation. It's crucial to consider all potential costs - including those that may not immediately come to mind such as splurging on a special dining experience, extra transportation like Uber or Lyft or a surprise expense that may occur while you're on vacation. Nobody likes unexpected surprises like that, but they happen. By factoring in these expenses from the outset, you'll be able to better manage your budget. A budget based in reality can help make a dream vacation more attainable.
Start Saving Now
If you haven't already started saving for your vacation, now's the time. The earlier you start setting aside a bit of money each paycheck, the more you'll have in your vacation fund. Whether you're planning a beach getaway, a hiking adventure or a trip to a major metro, saving and budgeting can help you avoid financial stress later. The best part? Saving up for your vacation can actually be a fun, rewarding experience. So why wait? Start putting aside some cash today!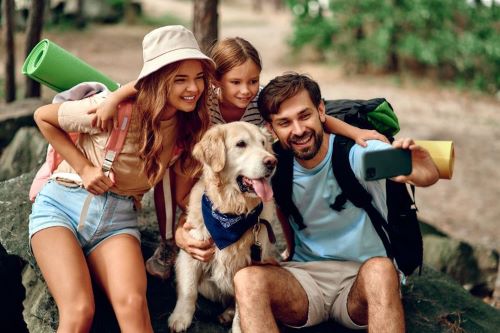 Consider Credit Cards with Reward Programs
Credit cards and reward programs can be powerful tools if you're looking to save money. By using credit cards that offer cash back or points for purchases, you can earn rewards that can be used towards future expenses. By taking advantage of these programs, you can stretch your budget even further and make your hard-earned dollars go the extra mile. Of course, it's important to use these tools responsibly by paying off your balances in full each month and avoiding the urge to overspend. With a little mindfulness and planning, credit cards and reward programs can be great ways to boost your savings and enjoy some extra perks along the way.
Utilize The 1st CCU Anywhere Mobile App
Planning a vacation is a thrilling experience, but often the actual execution of our budgeting plans can become a tedious task. This is where the 1st CCU Anywhere Mobile App comes in handy. With just a few clicks on your phone, you can keep track of your saving progress, your budgeting goals and your vacation spending while you're enjoying some fun in the sun. We want you to enjoy your vacation. But if you ever need to check in on your finances, our 1st CCU Anywhere Mobile App makes it easy. Anywhere, any time, any device.
Hopefully these 5 tips to get a head start on summer vacation planning and budgeting have you thinking it's time for a vacation. So get to planning, get to saving and start your budget early. Just like we can help with home mortgage loans and auto loans, at 1st CCU, we're here to help you grow financially. Smart planning can allow you to do the fun things while preparing for your future. Contact 1st CCU in Sparta, West Salem and Tomah for more information.
« Return to "Blog"
Go to main navigation