5 Things to Know about Recreational Loans
If you have been dreaming about spending your days camping, boating, or snowmobiling, you may be a good candidate for a recreational loan. Recreational vehicles can be expensive, but a recreational loan gives you the ability to purchase the vehicle you want on payments. Below are five things you should know about recreational loans before you sign on the dotted line.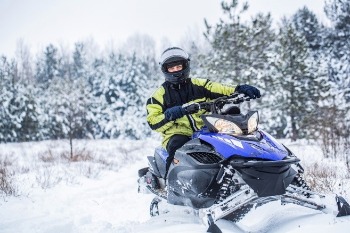 Recreational loans aren't just for RVs.
Even though recreational loans are often called RV loans, they can be used to finance many different types of vehicles. In addition to campers and motor homes, you can also use these loans to finance boats, ATVs, snowmobiles, scooters, personal watercraft and more.
You can finance up to 100 percent of the cost of your recreational vehicle.
Most loans require you to pay a down payment at closing. However, when taking out a recreational loan, you can get funding for your entire purchase. This means you won't have to worry about saving up for a down payment before you can purchase your new vehicle.
You can refinance existing recreational loans.
If you want to get better terms on an existing recreational loan, or if you want to give yourself more time to pay for your recreational vehicle, you can apply to refinance. At 1st Community Credit Union, we can help you refinance virtually any recreational loan.
Terms of up to 10 years are available.
Unlike a standard auto loan, which is often capped at five or six years, recreational loan terms of up to 10 years are available on some loans (subject to restrictions). This gives you more time to pay the full balance of your purchase and lowers your monthly payment amount.
You can get a preapproval.
It can be difficult to determine how much you can afford to spend on a recreational vehicle. With a preapproval, however, you will know the upper limit of your price range, making it much easier for you to find the perfect vehicle to purchase. In addition, a preapproval will speed up the process of closing the deal after you have found the vehicle you want to buy.
1st Community Credit Union is proud to offer recreational loans to clients purchasing any type of recreational vehicle, from snowmobiles to campers. Loan terms of up to ten years are available, depending on the specifics of your purchase. In addition, if you are a qualified borrower, we can finance up to 100 percent of your recreational vehicle's purchase price, so no down payment is required.
Are you ready to start shopping for the perfect recreational vehicle? 1st Community Credit Union offers free preapprovals. Please contact us today to get started or to learn more about our loans.
« Return to "Blog"
Go to main navigation