Auto & Motorcycle Loans
A new (or new to you) vehicle can provide smiles for miles. Get a great rate, up to 100% financing, and complete your loan application online, in person, or by phone!
Get Pre-Qualified
Shop with confidence
Know how much you can afford
Speeds up the loan process
Do It All From Home
Apply online in minutes, day or night
Opt for secure e-signing of your documents
Quick and easy way to borrow
Refinance
When you love your ride, but hate your rate
We might be able to lower your payments
Flexible terms from 12-84 months**
Securely e-sign loan documents from anywhere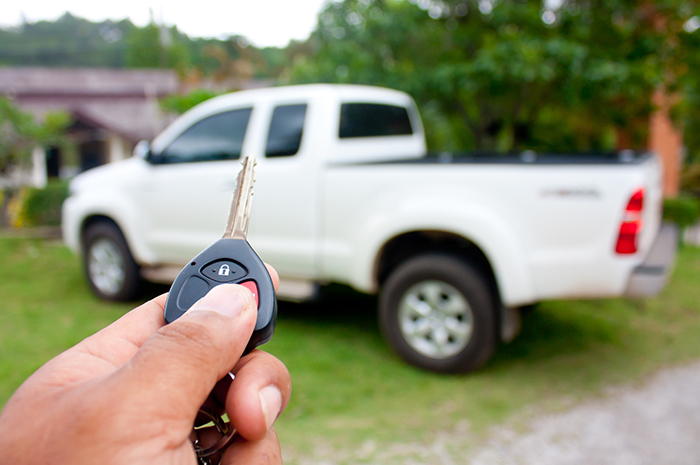 Auto Loans
Buy new, used, or refinance
Flexible terms from 12-84 months*
Securely e-sign loan documents from anywhere
Motorcycle Loans
Buy new, used, or refinance
Flexible terms from 12-84 months*
E-sign loan documents from anywhere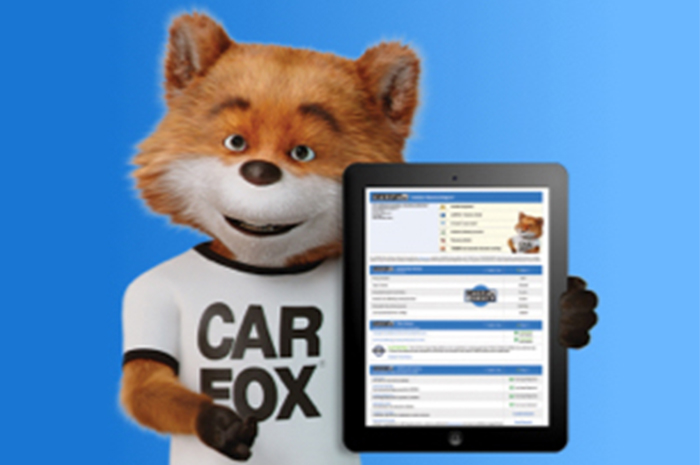 Carfax
Buying a car is the 2nd largest purchase most people make. Shop with confidence! 1st CCU members can now enjoy the benefit of getting a CARFAX report at a discount. You pay only $20.00 ($44.99 value). With a CARFAX report you can feel at ease knowing if the car you plan to buy has open safety recalls or if it has ever been wrecked. It could also disclose if the car has had insurance claims for flood, fire, or hail damage. If you're selling a car you can give your potential buyers peace of mind by showing them a CARFAX report.
Current Rates
Auto Loans As Low As*
Effective Date:
Sunday, December 10th, 2023
Loan Type
24 Mo APR
36 Mo APR
48 Mo APR
60 Mo APR
72 Mo APR**
84 Mo APR**
New
2023-2024
(<15,000 miles)

7.00%
7.15%
7.30%
7.45%
7.75%
8.00%
Used Vehicle
2019-2023

7.25%
7.40%
7.55%
7.70%
8.00%
---
Used Vehicle
2013-2018

8.00%
8.15%
8.30%
8.45%
---
---
Older Vehicles

9.40%
9.65%
10.15%
10.90%
---
---

Older vehicle loans not eligible for discounts; minimum loan amount $1,000

*Rates posted here are the lowest available to qualified borrowers. Your rate may be higher and will be determined by the loan type, model year, term, amount financed, and your credit history. Rates are subject to change at any time. All loans are subject to credit approval. Restrictions may apply. Contact a loan officer for full details. Membership eligibility required: Anyone who lives or works in Monroe, La Crosse, Buffalo, Trempealeau, Jackson, Eau Claire, Clark, Wood, Adams, Juneau, Sauk, Richland, Crawford, or Vernon County is eligible to join 1st CCU.

**Some restrictions apply for terms that are 72 months and higher. See a loan officer for qualifications.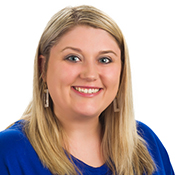 Leianna Melde
Consumer Loan Officer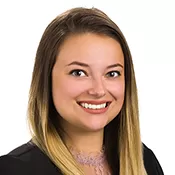 Jennifer Rickert
Consumer Loan Officer
Luke Fanning
Consumer Loan Officer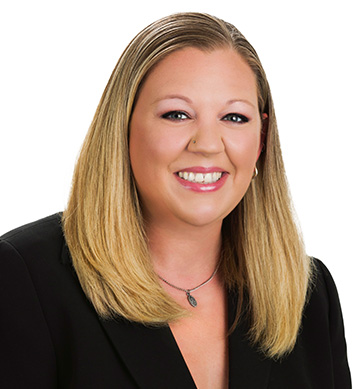 Lauren Tiggelaar
Consumer Loan Officer
What Our Members Are Saying
GAP Coverage
Most standard auto insurance policies cover the actual cash value of the vehicle you are financing. What would you do if the vehicle you financed was stolen, accidentally damaged beyond repair, or otherwise declared an insured total loss? Unfortunately, you would remain financially liable for any shortfall between the net insurance settlement and what you owe on your loan. This could amount to thousands of dollars you owe on a vehicle you no longer have. GAP Coverage covers the costs of that gap between what the insurance company pays you and what you owe on your loan. It can help protect your personal credit rating and provide peace of mind.
Vehicle Service Contract
When your vehicle is your daily driver, you need to know that you're covered in case of an emergency. A Vehicle Service Contract can protect your investment and may offer roadside assistance, rental vehicle assistance, tire road hazard and trip interruption coverage.
AutoSMART
Shop for a new car from home! With our AutoSMART website you could find the car of your dreams at any time of the day, from any device! Search dealerships from 10 miles away to across the nation, it's easy to use.
Vehicle Multi Shield Protection
Coverage to help pay for repairs from everyday road hazards, everything from wheel repair and windshield repair to door dings and 24/7 Roadside Assistance.
The coverage products listed above are subject to qualifications. Price and availability may vary based on the vehicle being financed, the loan size, and other factors. See a 1st CCU Loan Officer for full details.
Debt Cancellation
Protect your loan balance or loan payments in the case of death, disability, involuntary unemployment or qualified family leave. Depending on the type of policy you choose, this protection could cancel your loan balance or loan payments up to the contract maximums.
Credit Life and Disability Insurance is subject to qualifications, including but not limited to collateral, loan size, and age of borrower. See a 1st CCU Loan Officer for full details.
---
Go to main navigation